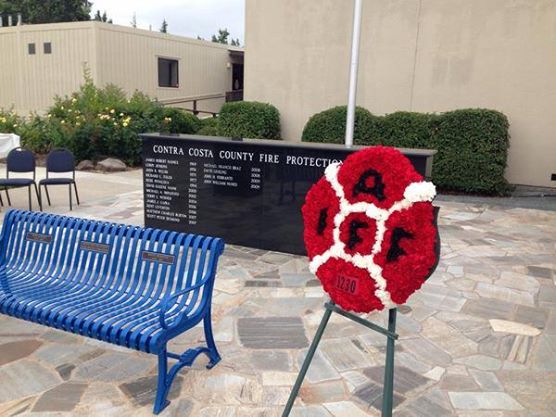 >
The Contra Costa County Fire Protection District (ConFire) will be hosting their annual fallen firefighter memorial service on Saturday.
ConFire leaders, employees and family members will gather to pay tribute to those District members inscribed on the memorial wall in recognition of their having made the ultimate sacrifice in service to their community.
The service takes place on the 11-year anniversary of the tragic deaths of Captain Matt Burton and Engineer Scott Desmond.
WHEN: Saturday, July 21, 10 a.m.
WHERE: Memorial Wall, ConFire Training Center, 2945 Treat Blvd., Concord