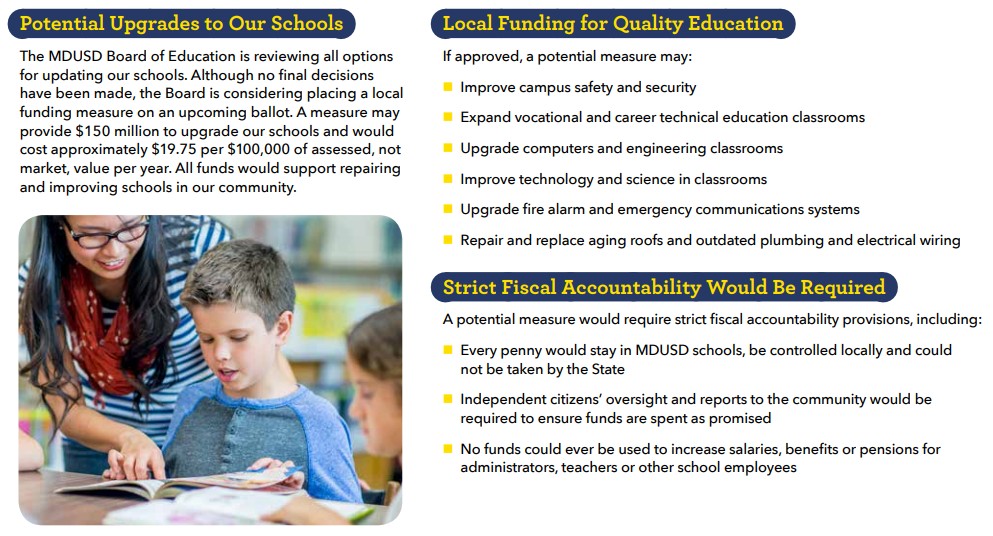 >
The Mt. Diablo Unified School District (MDUSD) is asking residents to take a survey regarding a potential local bond measure.
Although no final decisions have been made, the MDUSD Board is considering placing a local bond measure on an upcoming ballot.
A measure, according to the MDUSD, may provide $150 million to upgrade local schools and would cost property owners approximately $19.75 per $100,000 of assessed, not market, value per year.
All funds would support repairing and improving schools in the local community, the district said.
To take the survey, please click ON THIS LINK.