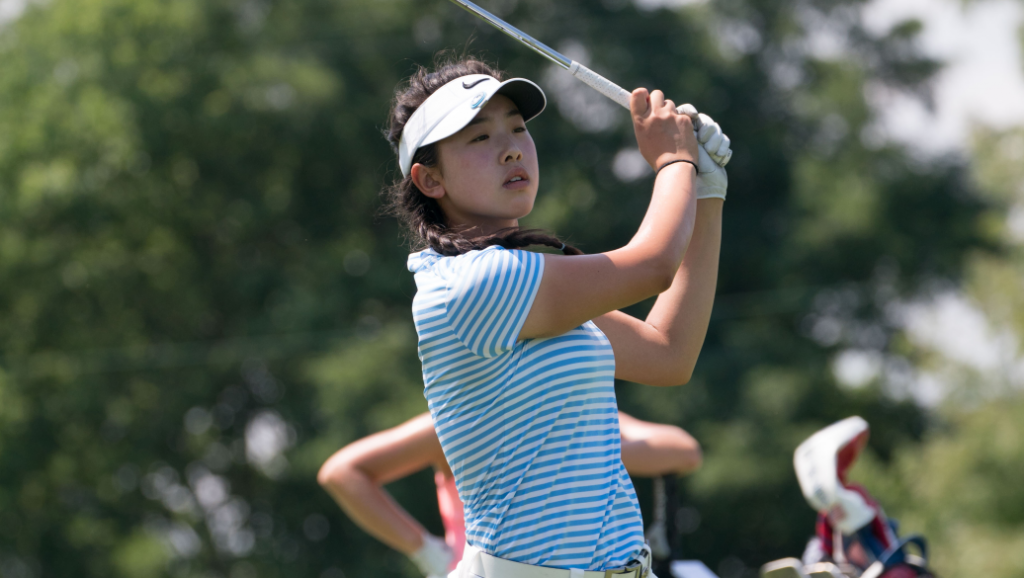 >
(by Dan McMenamin) – A 16-year-old girl from Concord is leading the 43rd Girls Junior PGA championship in Kentucky heading into the final round today.
Yealimi Noh shot 8-under 64 on Wednesday in the third round of the golf tournament at Kearney Hill Golf Links in Lexington, Kentucky, and leads Rose Zhang and Alex Melton by seven strokes, according to PGA officials.
Her score of 195, 21-under-par through three rounds, is a tournament record, five shots lower than Zhang, who won the championship last year.
If Noh finishes first or second after today's round, she will earn a spot on the 2018 U.S. Junior Ryder Cup team playing at Disneyland Paris in September.