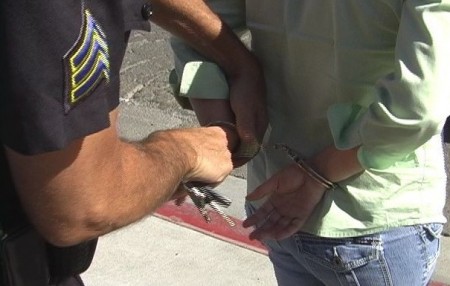 >
Concord Police Department Officers have been heading out into neighborhoods today in search of high risk DUI offenders with outstanding arrest warrants. Officers will be serving warrants and arresting those who either failed to show up for a court date or violated terms of their probation in an outstanding DUI case.
"The best bet for anyone with a missed DUI court date is to go to court on their own now," said Lt. James Nakayama. "If you don't, that warrant isn't going away. We're going to come find you and take you to jail."
Special DUI Warrant Service Operations along with regularly scheduled 'High Visibility' DUI enforcement has a deterrent effect on those who disregard driving safety and abuse alcohol and drugs. Concord PD places a high priority on lowering deaths and injury with the goal of removing impaired drivers and heightening awareness of the dangers of driving under the influence of drugs and alcohol.
Funding for the operation is provided by a grant form the California Office of Traffic Safety through the National Highway Traffic Safety Administration. Report Drunk Drivers; Call 9-1-1!