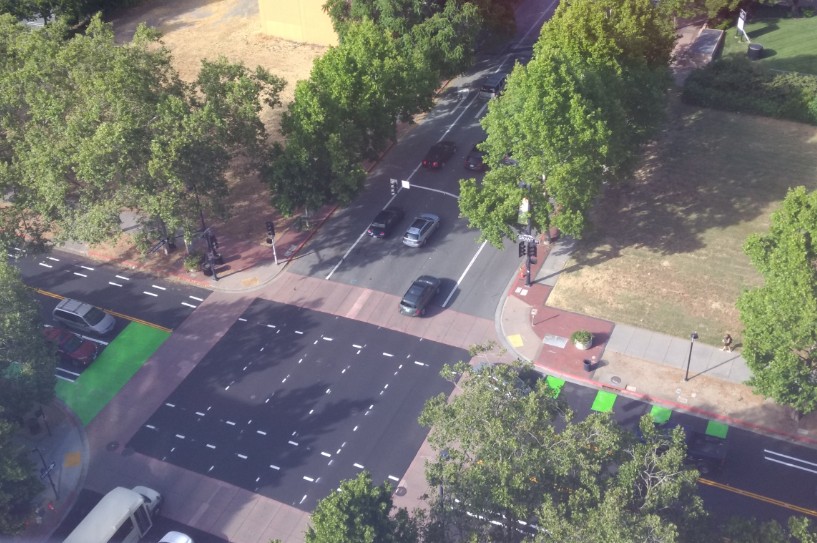 >
You might have seen them in other cities across the country, but now the green marking on the streets are popping up all over the City of Concord.
What are they, you ask? They're called 'bike boxes'.
A bike box is an experimental treatment, designed to provide bicyclists with a safe and visible space to get in front of queuing traffic during the red signal phase. Motor vehicles must queue behind the white stop line at the rear of the bike box. On a green signal, all bicyclists can quickly clear the intersection.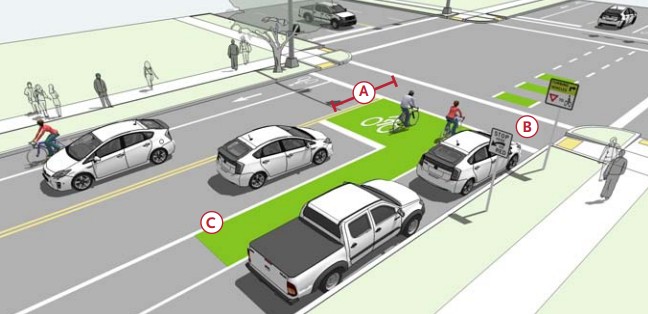 >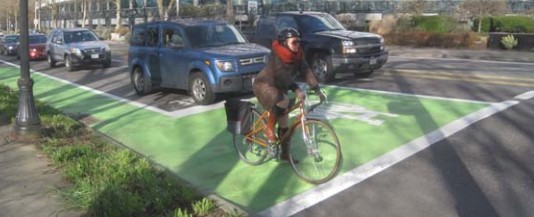 >
More information on Bike Boxes can be found in the City's Bicycle, Pedestrian, and Safe Routes to Transit Design Guidelines (Page 58).
Thanks to David for the top photo.