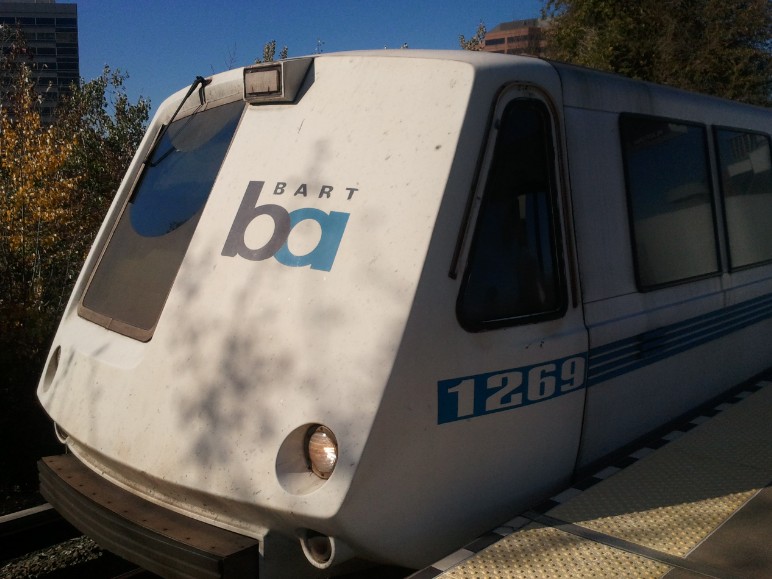 >
People going to and from the Golden State Warriors NBA championship parade Tuesday helped give BART its seventh-highest ridership day ever, recording nearly 494,000 riders, BART officials said.
While that ridership number is 16 percent higher than the previous Tuesday, this year's parade day rider total was 5 percent lower than on June 15, 2017, the day of last year's Warriors championship parade.
Tuesday's numbers were augmented by crowds headed to and from the Oakland A's-Houston Astros baseball game at the Oakland Coliseum in the evening.
BART's highest ridership day at 569,061 was on Oct. 31, 2012, the day of a San Francisco Giants World Series victory parade in downtown San Francisco, the second of three the team has had this decade.
The Warriors' first championship parade this decade on June 19, 2015 drove BART's second-highest one-day ridership total at 548,076. Tuesday's total was 493,927 rider trips.