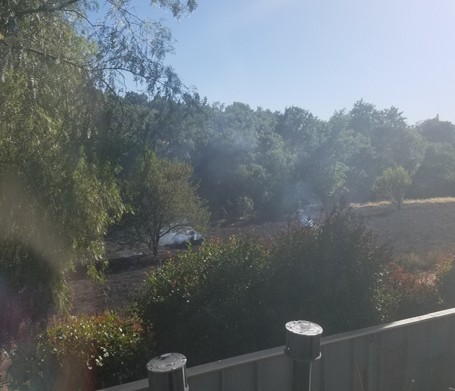 >
A vegetation fire was extinguished just after 5 p.m. at Newhall Park in Concord on Wednesday.
The blaze was reported inside the park near the Melody Dr. entrance.
No injuries were reported, and no homes were damaged.
The cause of the fire is under investigation.
Thanks to Karen for the photo.