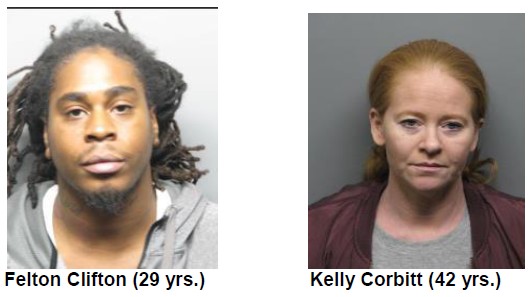 >
Two suspects have been arrested for the fatal shooting of man in Antioch in February, police said.
Felton Clifton, 29, of Concord is believed to have shot 32-year-old Alvin Crane in the 900 block of W. Third St. Feb. 21. Clifton was arrested May 31 in Concord on suspicion of murder.
Kelly Corbitt, 42, has also been arrested on suspicion of murder, police said. Corbitt was arrested Wednesday in Emeryville.
Police said Contra Costa County prosecutors have filed murder charges against both suspects.
A woman was shot at the same location as Crane and survived.