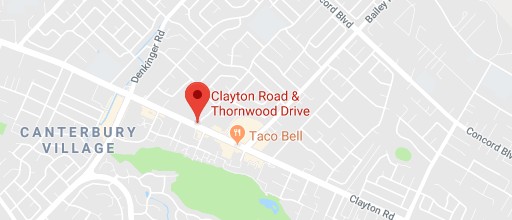 >
An armed robber held up the Rain & Shine car wash on Clayton Rd. at Thornwood Dr. in Concord on Friday evening just after 8 p.m.
The suspect was able to flee with money from the cash register.
The man is described as tall and skinny black male in his 20s. He was wearing a black mask and had a black bag.
Anyone with information should call the Concord Police Dept.
map: google maps