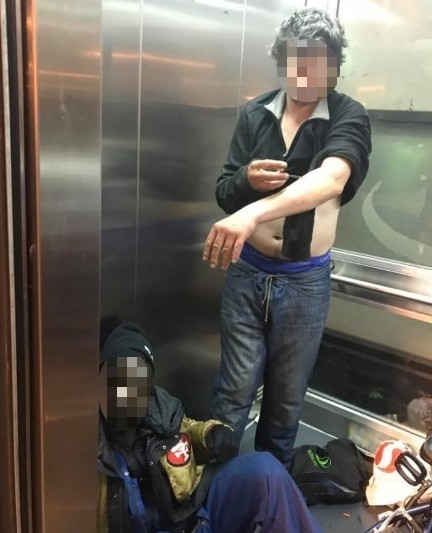 >
A station agent is speaking out about what she has to deal with at Concord BART during the early morning hours.
Here's what the agent had to say:
'Concord BART station at 0430. This was in the parking structure elevator (photo above). I'm the Agent at this station and even I can't get anything done about this. BART Police does what it can, but at this time of the morning, there is ONE Officer for SIX Stations. From Bay Point all the way to Lafayette'
BART failed to respond to our questions when asked what they're doing to help combat this problem, and whether or not police patrol the Concord BART station at night.
UPDATE: BART claims they never received an email from Claycord on Friday, so we forwarded it to them. They say the station agent did not contact the BART Police regarding this incident, and they say they have two BART cops patrolling six stations in the early morning hours, not one. They did not say what they plan to do to combat this problem at Concord BART.