The Clayton Valley Charter High School Governing Board has scheduled a special meeting for Monday at 2 p.m. at Clayton City Hall.
The board will discuss expected and existing litigation, appoint an interim executive director, and discuss employee dismissal/discipline/release.
This meeting comes after the abrupt apparent resignation of three top administrators. The school has not said if the administrators were fired or resigned.
As we previously reported, the Contra Costa County Office of Education plans to conduct a forensic financial audit of Clayton Valley Charter High School due to the departure of the administrators.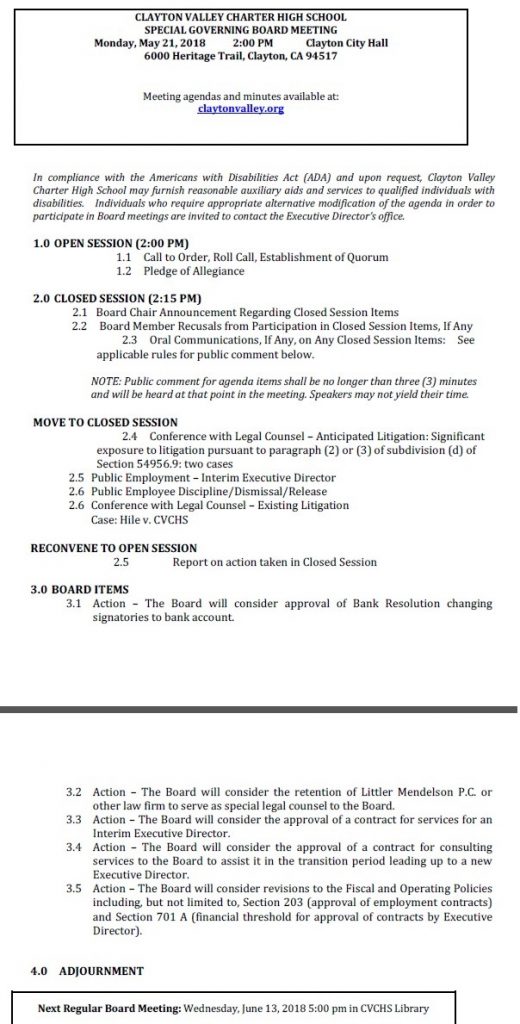 >
RELATED STORIES: UPDATE: Contra Costa County Office Of Education To Conduct Forensic Financial Audit Of Clayton Valley Charter High School After Sudden Departure Of Administrators