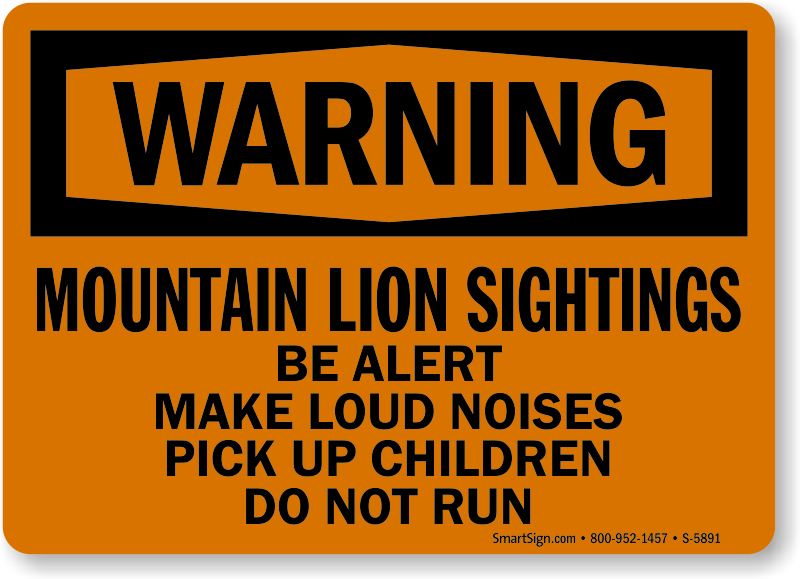 >
A mountain lion was spotted this morning at 4:30 in the area of Edna Dr. and Marguerite Ave., just north of Strandwood Elementary School in Pleasant Hill.
Police are working with Contra Costa County Animal Control regarding this sighting.
If you happen see a mountain lion call police immediately and they will respond.