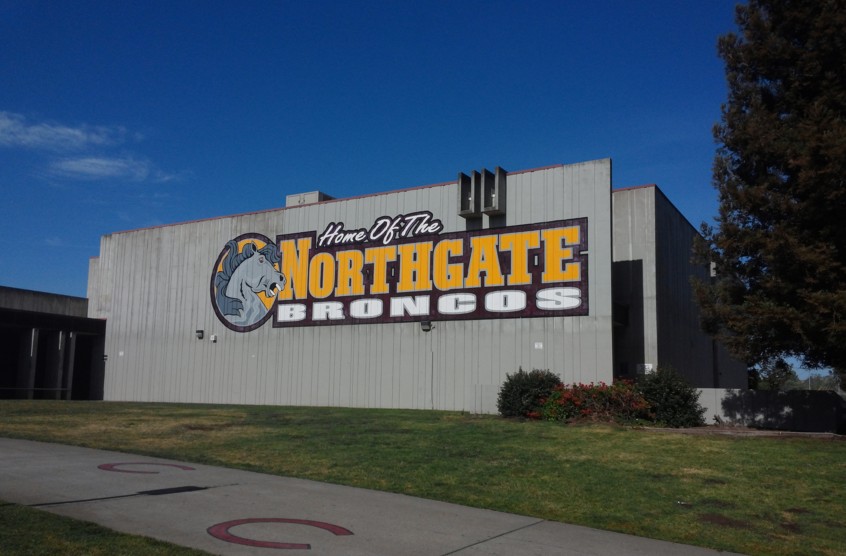 >
A 42-year-old man was arrested near Northgate High School this afternoon for possession of stolen property and possession of a billy-club, according to the Walnut Creek Police Department.
Police say Fremont resident James Eron Nisleit was seen walking on campus in the parking lot carrying a bag and wearing camouflage clothing at 1:15 p.m.
Employees also reported the subject was associated with a vehicle that was parked in the school parking lot. It was later determined that the vehicle the subject was associated with was reported stolen in San Leandro, according to police.
With the assistance of the Sheriff's helicopter, the responding officers located the subject, who was off campus walking on an adjacent trail. Officers detained and arrested Nisleit for possession of stolen property, and possession of an impact weapon (billy-club) that was found in Nisleit's bag, according to police.
The man was taken in to custody without incident. As a precautionary measure, Northgate High School was on lockdown for about 20 minutes until the suspect was located and taken in to custody.
It appears the vehicle Nisleit was driving ran out of gas and he was walking around looking to acquire gas for the vehicle, police said.
There is no indication that Nisleit intended to harm students or staff at Northgate High School.