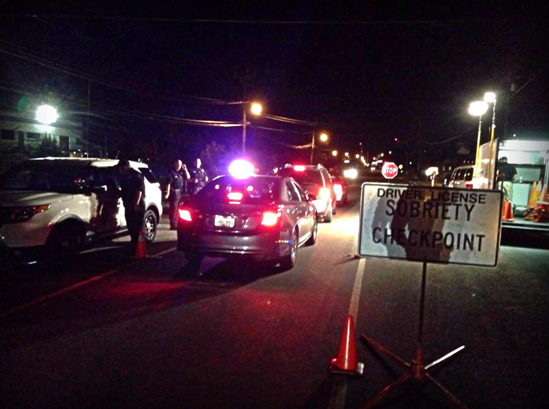 >
The Concord Police Department Traffic Unit conducted a DUI Checkpoint on May 11, 2018, at Clayton Rd. and Ayers Rd. between the hours of 9:00 p.m. and 3:00 a.m.
Results of the checkpoint are as follows:
572 Vehicles Screened
0 DUI-Alcohol suspects arrested
0 DUI-Drug impaired suspects arrested
0 Arrested on other Criminal Charges
Concord Police will be conducting additional DUI Checkpoints and DUI saturation patrols in the future in our ongoing commitment to lowering deaths and injuries upon our streets and highways.
The checkpoint was funded by a grant from the California Office of Traffic Safety, through the National Highway Traffic Safety Administration, reminding everyone to 'Report Drunk Driver – Call 9-1-1'.
photo: Claycord file photo