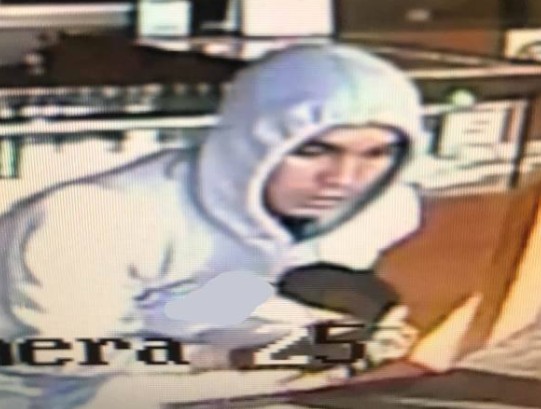 >
Pleasant Hill Police released a surveillance photo from the armed robbery we previously reported on last week at Pleasant Hill Coin and Jewelry.
The crime occurred on March 16 just after 5 p.m.
Police say two unknown race males and one Hispanic male entered the Pleasant Hill Coin and Jewelry and demanded cash and jewelry at gunpoint.
No injuries were reported.
If anyone knows the man shown above, you are asked to call the Pleasant Hill Police Department at 925-288-4630.
photo credit: Pleasant Hill Police Dept.