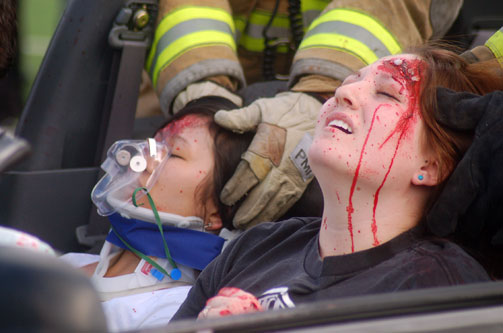 >
Pleasant Hill Police, the California Highway Patrol, Contra Costa Fire, AMR and some dedicated College Park High School students will be taking part in the Every 15 Minutes program this morning at College Park High School.
This program highlights the dangers of drinking and driving and will involve a mock fatality collision scene at the high school.
This morning, you will see officers, firefighters, and ambulances responding to the school with lights and sirens, but don't be alarmed. This is all part of the mock collision.
They are also scheduled to have a helicopter land on the baseball field, but that is also part of the mock collision.
photo: Claycord file photo