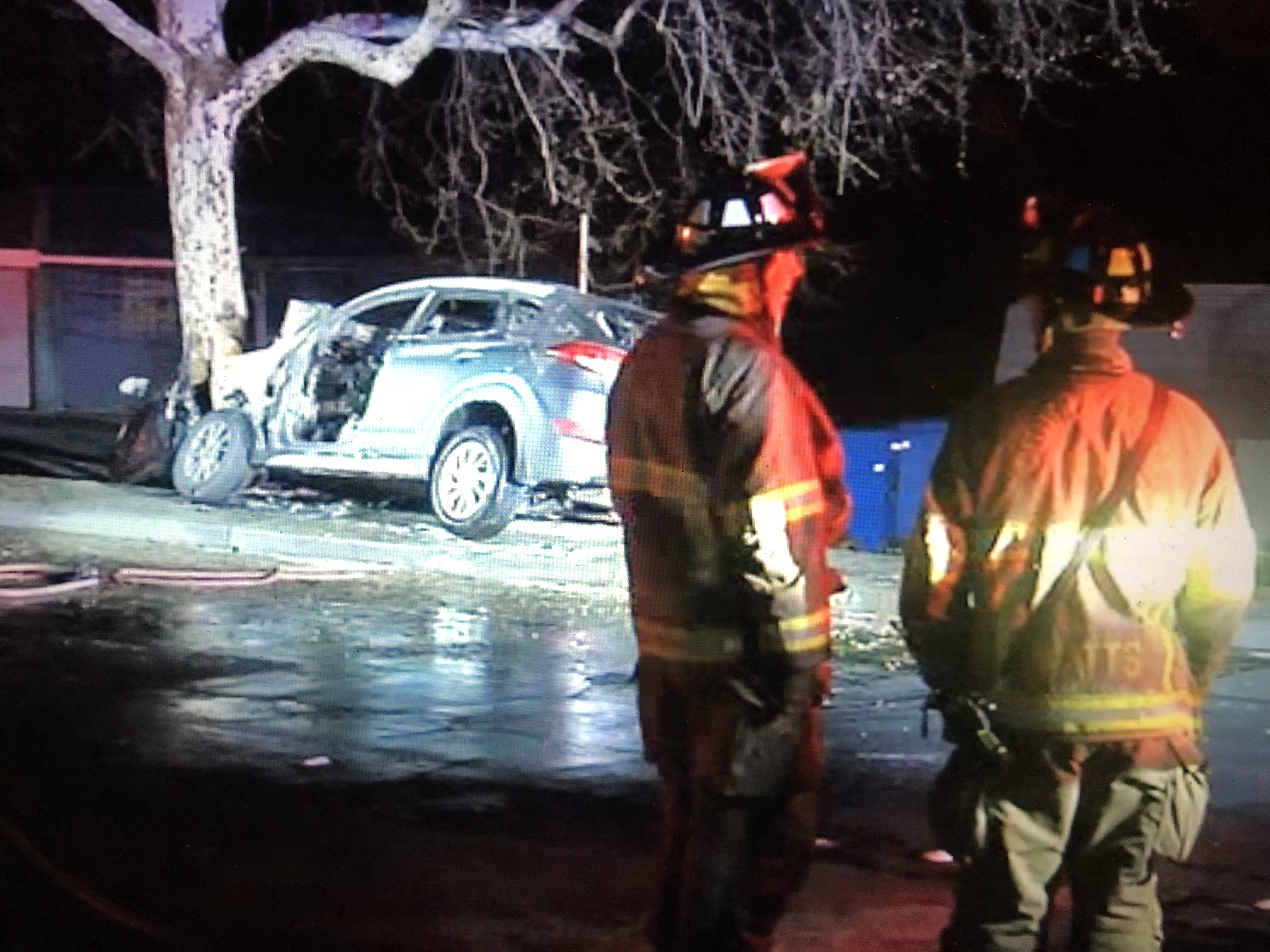 >
One person died during a fatal vehicle collision in Pleasant Hill this morning just after midnight, according to the Contra Costa County Fire Protection District.
The vehicle struck a tree and started on fire.
The crash occurred in the 4800 block of Pleasant Hill Rd.
The victim's identity hasn't been released at this time.
photo credit: Craig Cannon