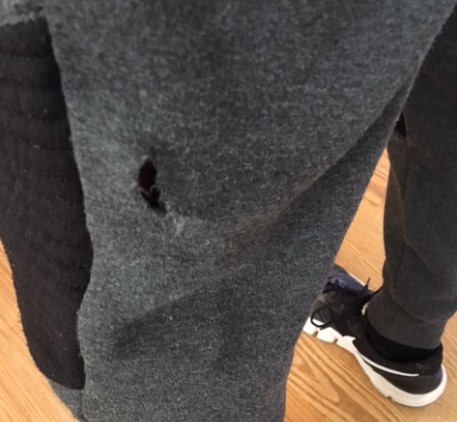 >
>
Have you ever seen an off leash dog in Lime Ridge Open Space?
KC did on Sunday, and unfortunately, the dog bit him.
Here's his story:
I would like to send a reminder to all dog walkers using Lime Ridge to please control your animals. Hiking on Sunday morning around 9:30 when I was bit by an unleashed Queensland Healer (cattle dog). It saw me and sprinted approximately 50 yards right for me and continued to nip at the back of my knee aggressively. I'm not really upset with the dog but with the owner. I'm sure he knows his dogs demeanor. Also, if you want your dog off leash go to Shell Ridge or your local dog park. I hike Lime Ridge daily and rarely see dogs on a leash, 99% of them are well behaved. But by law they are supposed to be leashed. I don't understand why people do not think the law pertains to them? And one more thing please pick up after your pet.
Thanks for the story.
Here are the dog rules for Lime Ridge (below):
ARE DOGS ALLOWED IN LIME RIDGE OPEN SPACE?
Yes, although leash rules vary depending on what section you are in and rangers recommend dogs remain on leash at all times.
In the North Lime Ridge area, north of Ygnacio, dogs must be under positive voice and sight command or leashed at all times. Since cattle graze in this area, dogs chasing cattle can be a serious issue. Lately, there have been some negative dog vs. coyote encounters when dogs stray close to dens as well.
No dogs are allowed at any time in the center section of Lime Ridge south of Ygnacio. This is the Lime Ridge Wildlife Preserve area. South of the Preserve, dogs are allowed once again but on leash only.