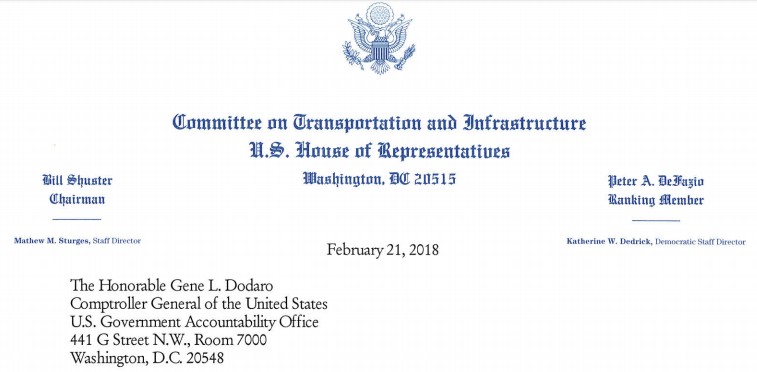 >
Representative Mark DeSaulnier (D-CA) has called for a U.S. Government Accountability Office (GAO) review of existing data on aviation safety incidents and an assessment of whether there are any gaps in collection and reporting of critical safety information.
"We are fortunate that our aviation system in this country is so safe that catastrophic accidents are few and far between. To ensure we maintain this high standard for safety, we need to learn everything we can from the kinds of near-miss incidents we've seen over the past several months, three of which occurred at SFO," said Representative Mark DeSaulnier. This study is an important first step in ensuring the FAA is gathering information and addressing these safety concerns in the most effective way possible, and that it is adapting to new conditions and a changing aviation industry."
In the last seven months, five high profile, "near-miss" incidents have occurred at airports in the United States:
July 7, 2017, at San Francisco (SFO): An Air Canada flight lined up to land on a taxiway occupied by four planes loaded with passengers before executing a go-around.
October 12, 2017, at SFO: An Air Canada flight landed on a runway in spite of repeated instructions from air traffic control to execute a go-around.
November 29, 2017, at Atlanta: A Delta Air Lines plane on approach in low visibility overflew a taxiway occupied by another plane loaded with passengers during a go-around.
December 29, 2017, at Pullman, Washington: A Horizon Air plane landed on a taxiway.
January 9, 2018, at SFO: An Aeromexico plane lined up to land on the wrong runway, which was occupied by a plane waiting to take off. The Aeromexico plane then executed a go-around.