The City of Concord's planning commission is expected to approve a use permit and design review for a new Dunkin' Donuts drive-thru on Clayton Rd. on Wednesday.
Dunkin' Donuts will be located on Clayton Rd., near Treat Blvd., in the building previously occupied by Ghost Golf.
The building would be divided into three sections, with Dunkin' Donuts leasing the space with the drive-thru.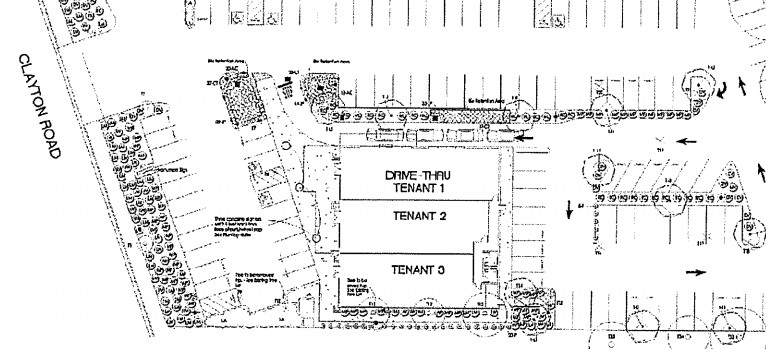 >
The city held a public hearing last year on the proposed arrival of Dunkin' Donuts. Only three members of the public spoke during the hearing. One nearby resident was concerned with the possible increase in noise due to the drive-thru, and the other two were Oakland residents, a father and his son, who wanted Ghost Golf to stay. The owner of Ghost Golf was in attendance, but did not speak.
If approved, Dunkin' Donuts would be open seven days a week, from 5 a.m. – 8 p.m.
Dunkin' Donuts was founded in 1948 in Quincy, Massachusetts. They opened their second restaurant in 1955, and as of today, they have over 11,000 restaurants in 36 countries.
Dunkin' Donuts is owned by Dunkin' Brands Inc., which also owns Baskin-Robbins and previously owned the Togo's chain.