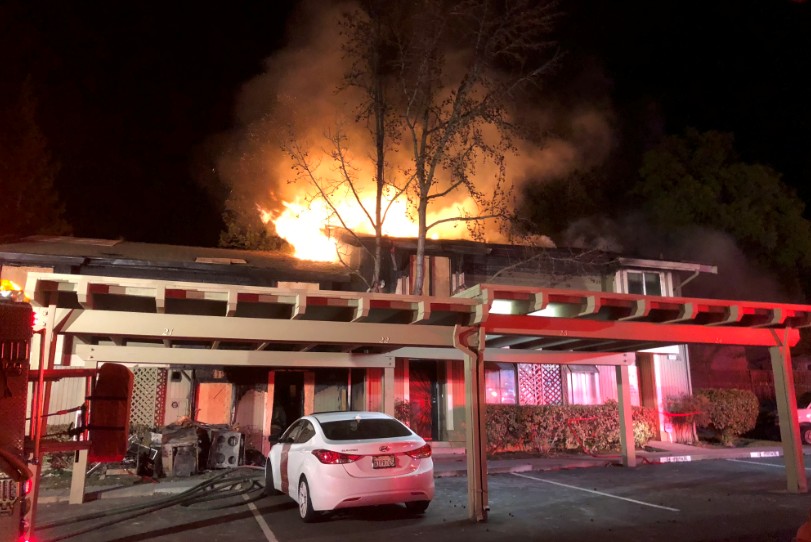 >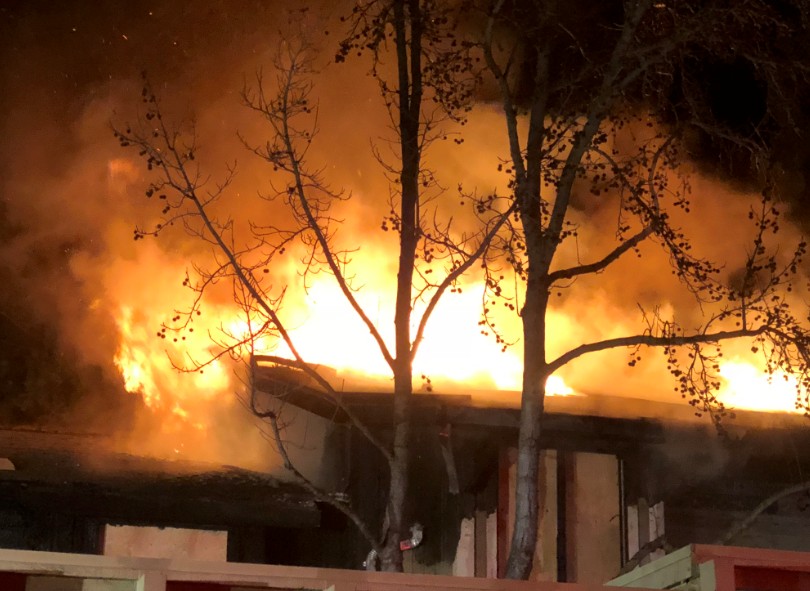 >
Firefighters this morning are battling a fire at a condo complex in the 400 block of Eastgate Lane in Martinez. The blaze started just before 2 a.m.
This is the second fire at this condo complex in the past 24 hours. Five units in the complex were damaged Sunday morning during the two-alarm fire, which was described as accidental after a person left a pot on the stove.
The cause of this most recent fire is unknown at this time, and it's unknown if any injuries have been reported.
photo credit: Craig Cannon – for use only on Claycord.com