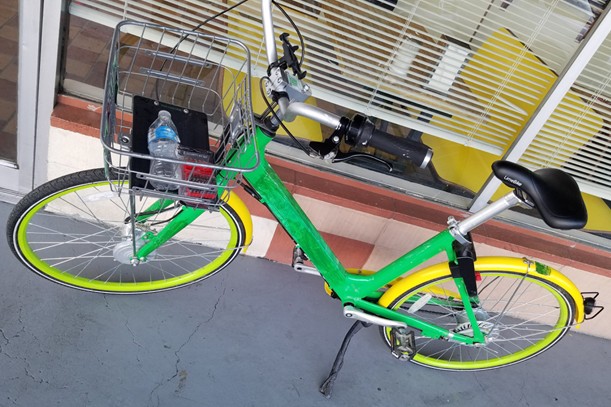 >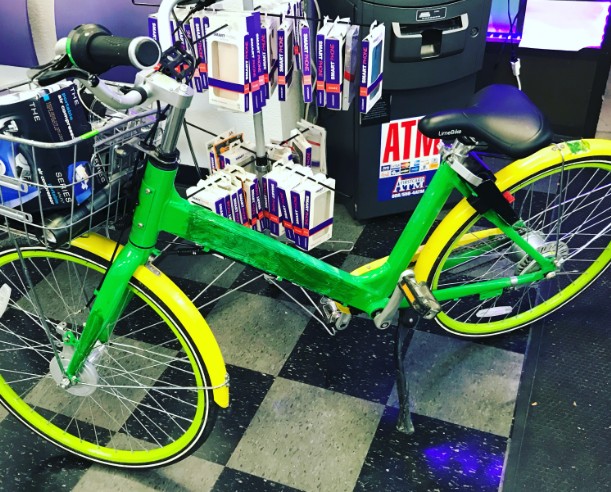 >
Earlier this week we reported on the new bicycle-sharing program called 'LimeBike', and today, it looks like we have our first stolen 'LimeBike'.
This bike (same bike in both photos) was spotted in Concord on Wednesday.
The first picture came from Todd, who says the bike also had a security bit set in the basket.
The second photo came from Gary, who owns the MetroPCS store in Park & Shop on Willow Pass Rd. Gary says the guy who was riding the bike came in and tried to sell three stolen phones that were being tracked by their owner. The cops were called, but it's unknown if the man was caught.
As you can tell, the person attempted to paint over the 'LimeBike' logo. The bikes do have GPS, and they also have a lock when your time's up, so it appears the person found a way around the locking mechanism.
Thanks to Todd and Gary for the photos.