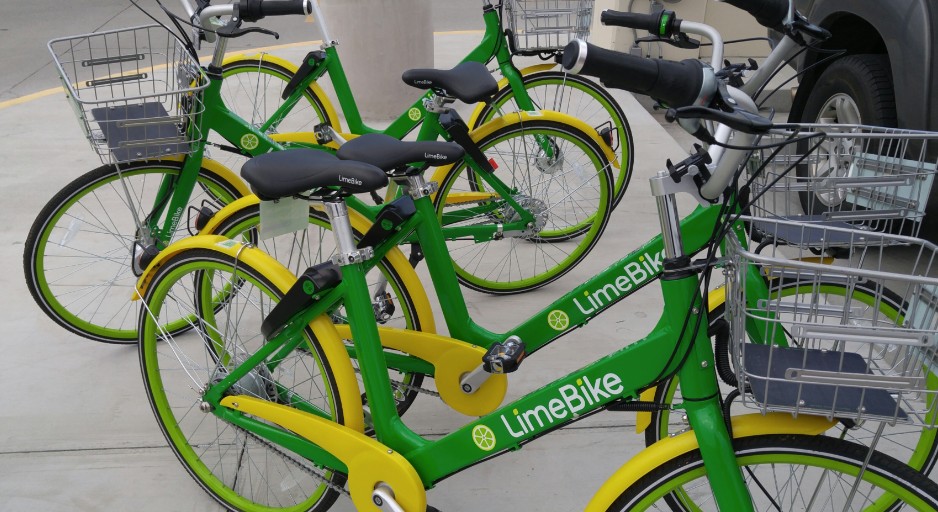 >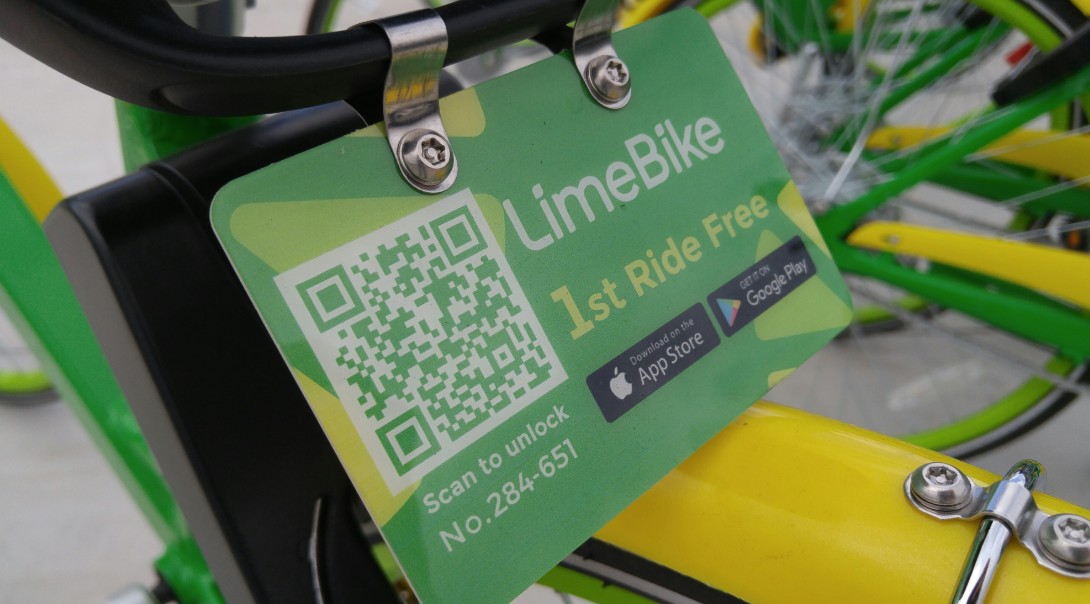 >
You've probably wondered what the 'LimeBike' bicycles are doing scattered around Contra Costa County (mostly in Walnut Creek).
LimeBike is a bicycle-sharing program. They have GPS, and can be unlocked and paid for through their app.
When you're done using it, you can just leave it where you want.
Unfortunately they don't come with helmets.
QUESTION: Do you ever see yourself using a 'LimeBike', and do you think this will work in an area where most people use cars to get around?