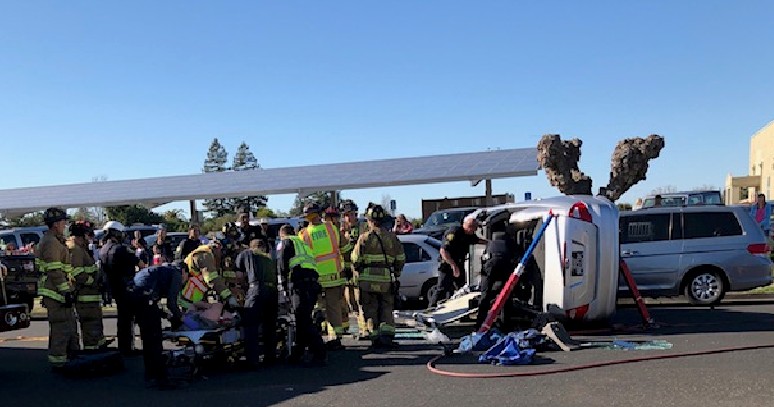 >
The fire department used the jaws-of-life to rescue a man who was stuck inside his vehicle after a rollover collision in front of Mt. View Elementary School on Thornwood Dr. in Concord today.
The collision occurred at about 2:15 p.m.
Witnesses say the man also struck a parked vehicle.
No word yet on the man's condition, and the cause is under investigation.
Thanks to Cindy for the photo.