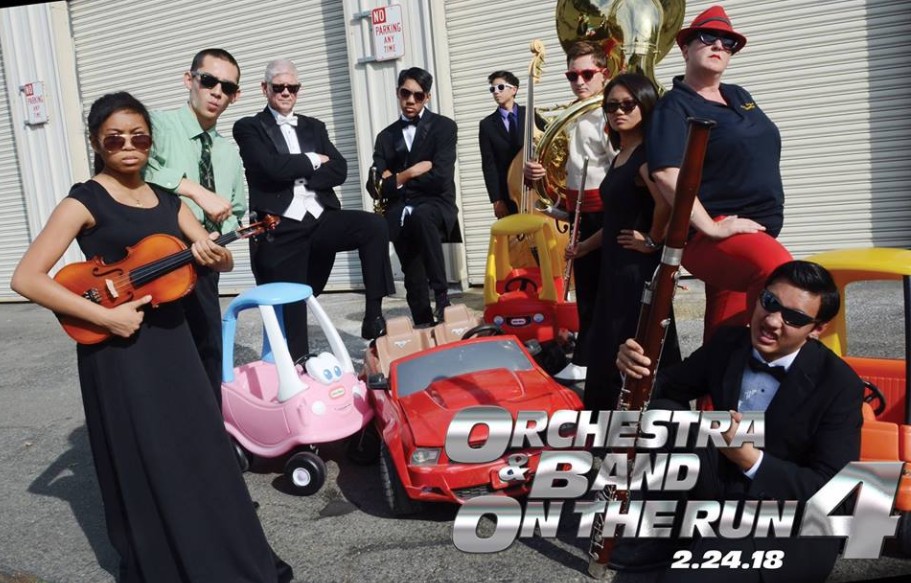 >
Northgate High School Instrumental Music Program hosts 'Orchestra & Band on the Run 4'.
An evening of unparalleled student led jazz and classical music, a dinner of culinary delights, and an array of tempting auction items await you at the 4th annual 2018 Orchestra and Band on the Run fundraiser for the Northgate High School Instrumental Music Program.
Enjoy this one of a kind event while helping to support over 150 student musicians complete their active schedule of performances, festivals, and competitions. While these students are driven by success, they need your financial help for the long haul so why not put a little more gas in their tank? Our goal this year is to raise $10,000 so that the Northgate Instrumental Music Boosters (NIMB) can buy and repair musical instruments, fund transportation, pay entry fees to music festivals, purchase music scores, and subsidize other vitally necessary purchases.
Under the direction of Greg Brown, our music program has become one of the most recognizable and lauded in California and you can be a part of this legacy by attending this unique evening of music, food, and fun!
Bring your friends AND your cash/credit card for fabulous auction items and raffle prizes!
Can't make it? Consider paying it forward with a "ticket for a teacher" and/or making a tax-deductible donation to NIMB today.
Donate Now!
http://www.northgatehs-pfc.com/donateall.html
Saturday, Feb.24 at 6 PM – 10:30 PM
Our Savior's Lutheran Church in Lafayette California
1035 Carol Ln., Lafayette