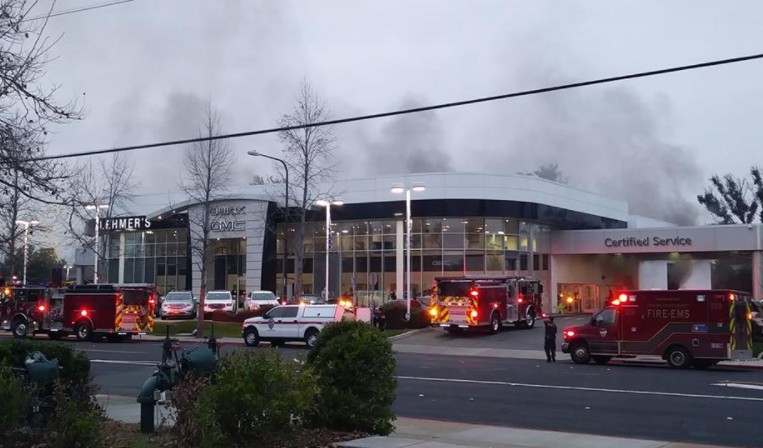 >
Firefighters are battling a vehicle fire inside the Lehmer's Concord Buick GMC dealership on Market St. at Willow Pass Rd. in Concord.
The vehicle is inside the 'shop', according to firefighters.
No injuries have been reported at this time.
Thanks to Ashley Marie for the photo.
UPDATE: Everyone made it out safely, and the fire has been extinguished.
Thanks to Dan Dinneen Photography for the 10 photos shown below.
And thanks to Anonymous for the 14 photos shown below.
Click on each photo for a much larger view.