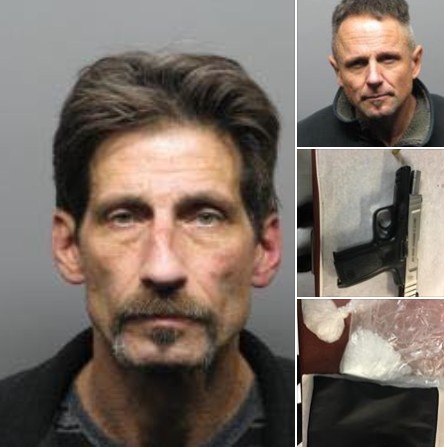 >
On Wednesday at 8:45 a.m., a Walnut Creek Police Officer saw a vehicle with expired registration, and after conducting a traffic stop, the officer learned the occupants were on probation and parole, according to police.
A search of the vehicle yielded a loaded firearm, over 100 grams of methamphetamine along with other narcotics, police said.
The suspects were identified by police as 55-year-old Pleasant Hill resident Daniel Lucas. He was arrested for possession of a loaded firearm, possession of methamphetamine for sale, other narcotic related charges and probation violation. 50-year-old Damon Cornell, also from Pleasant Hill, was arrested for possession of methamphetamine and parole violation, police said.