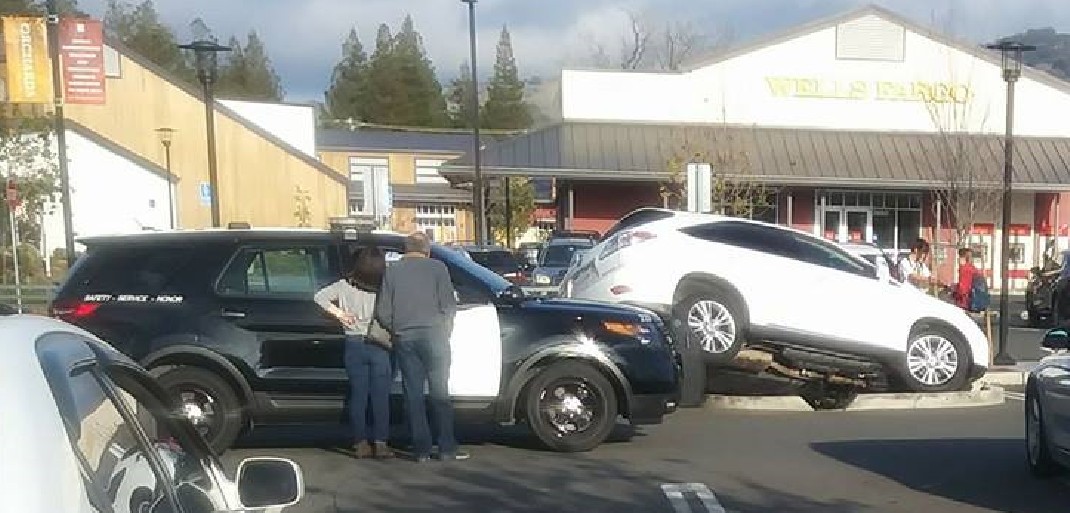 >
A vehicle drove into a flower planter box in the parking lot of the Orchards Shopping Center on Ygnacio Valley Rd. at Oak Grove Rd. in Walnut Creek on Friday afternoon.
The exact cause of the crash hasn't been released by the police.
The vehicle was stuck for a few hours before it was towed away.
Thanks to Joshua Kerr for the photo and information.
UPDATE: Thanks to Alexis Alden for the photo shown below: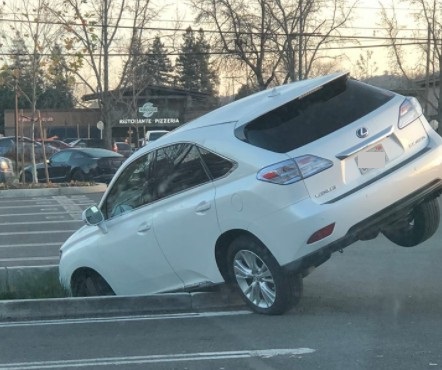 >