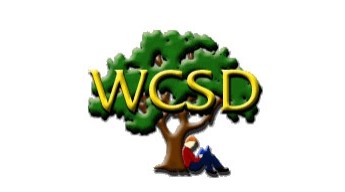 >
The Walnut Creek School District is warning families about strange men who are approaching students while the kids are walking home from school.
The following information is from the Walnut Creek School District:
Dear WCSD Families,
Earlier this week, we released a communication to WCI families about a report we received of WCI students being approached by an adult male as they were walking east on Ygnacio Valley Road toward Homestead.  Since Monday, we have been working closely with the Walnut Creek Police Department as they investigate the incident.
Yesterday, another student was approached walking home. This incident took place near the 7-11 on Civic Drive.  The student was followed as he made his way home, eventually seeking help from a local business.  While the WCPD do not believe these two incidents are connected, we want to provide you with any and all information available.
The following is the information we have obtained from the WCPD:
On 1-10-18 at approximately 4 p.m., a juvenile was followed by a male from the area of N. Civic Drive/Pine Street south towards N. California Blvd. near Cole Avenue. During this time, the male attempted to engage the juvenile in conversation. At one point, the subject showed the juvenile his phone which contained a sexually explicit text message. Wisely, the juvenile went inside a nearby business, waited until the man left the area, and reported the incident to the police.
Below is a description of the man:
White male in his early 20's
6′ tall with a thin build
Bald (shiny bald head)
Wearing a black Star Wars T-shirt and black sweatpants with a white stripe
The subject also had a neon green cast on his left arm
If you see this subject, please call the Walnut Creek Police Department at 925-935-6400. If you believe you know the identity of this subject, please contact Sergeant Andy Brown at 925-256-3553.  Thank you for your assistance.
WCPD has increased their presence in the area both before and after school.
We encourage parents to talk to their students about safe practices while walking to and from school:
Do not talk to strangers, even if they know your name.
Always walk directly to and from school using the same path every day.
Always walk or ride your bike with a group of friends.
Immediately seek help if you are approached by a stranger
Immediately notify a school official or parent.
Students are encouraged to do the following: "If you see something or know something, say something." The safety of our students and staff is a top priority at the Walnut Creek School District.
If we receive any additional information, we will continue to update you.
Sincerely,
Marie Morgan
Superintendent