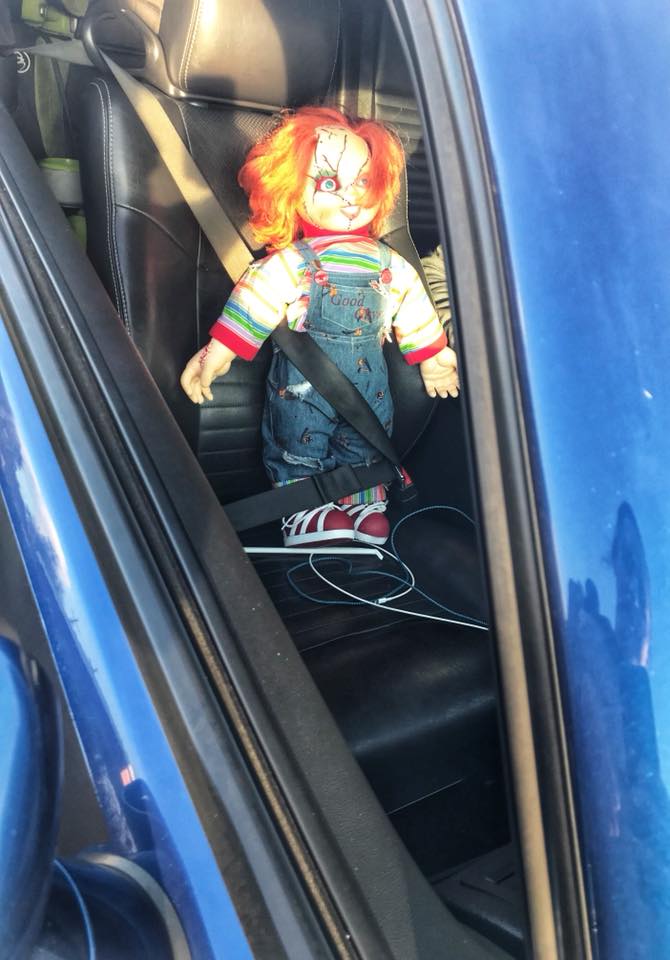 >
A driver tried to use a Chucky doll as a passenger in the carpool lane today in Contra Costa County.
Here's what the CHP had to say about the attempted trickery: "We know Jon Gruden is back with the The Oakland Raiders, and we love it too, but this will definitely not work as your carpool passenger. But hilarious! 'A' for effort.;..and here's your carpool ticket. (This seriously happened today…. c'mon people)"
Follow the CHP – Contra Costa on Facebook by clicking HERE.