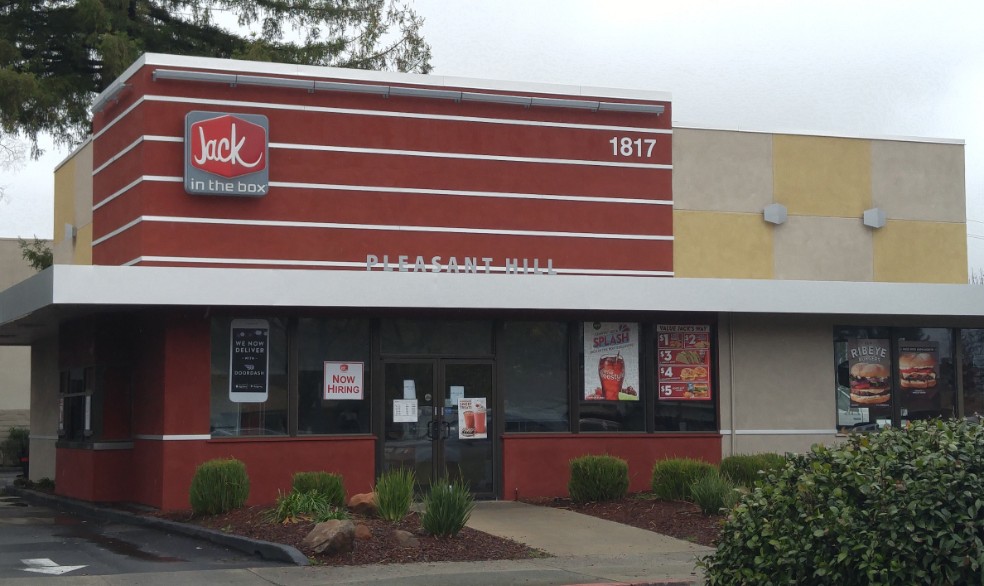 >
Jack in the Box, located at 1817 Contra Costa Blvd. in Pleasant Hill, has closed, but sources are saying they plan to reopen.
The exact reason for the closure is unknown at this time. Calls to the business and to corporate headquarters went unanswered.
We can confirm the closure was not related to a health department inspection.
A concrete cutting company was seen doing work inside the building this afternoon.
The restaurant was remodeled within the past few years.