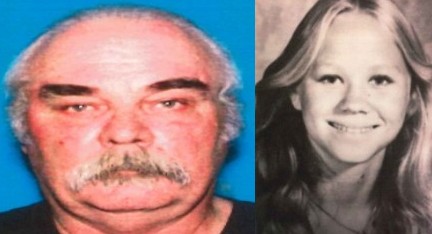 >
Antioch police announced Monday evening that they have arrested a suspect in connection with the abduction, sexual assault and killing of an underage girl more than three decades ago.
In June of 1980, 14-year-old Suzanne Bombardier was taken from her sister's home at 3421 Hudson Court, where she was babysitting. Suzanne was missing for five days before her body was found in the San Joaquin River near the Antioch Bridge, according to police.
Investigators determined that Suzanne died from a single stab wound to the chest, which penetrated her heart. They also concluded that she had been raped.
Police said they investigated the crime in the years afterward, naming numerous persons of interest and suspects.
Due to recent advances in DNA testing, earlier this year investigators were able to identify Antioch resident Mitchell Lynn Bacom, 63, as the suspect. On Monday, around 5 p.m., officers arrested Bacom on suspicion of murder, kidnapping, rape and oral copulation.
According to police, Bacom is a convicted felon.
In 1974, Bacom was convicted of burglary, assault with intent to murder and sodomy for an incident in Mountain View in 1973. He was sentenced to five years in prison.
In 1981, Bacom was again arrested and convicted of burglary, robbery, rape and sodomy for an incident in Isleton. He was sentenced to 24 years in prison.
Then in 2002, Bacom was convicted in Contra Costa County for failing to properly register as a sex offender. He was sentenced to four years in prison, police said.
Over the years, investigators with the police department and the Contra Costa County District Attorney's Office monitored developments in DNA testing, hoping that the advancements could help them identify a suspect
using the biological evidence collected during the initial investigation.
In 2015, the evidence was sent to the San Mateo County Sheriff's Office Forensic Laboratory and then earlier this year, investigators learned that Bacom was tentatively identified as the perpetrator. Additional testing led to Monday's arrest, according to police.
Investigators will continue to investigate whether Bacom is involved in other unsolved crimes by networking with other law enforcement agencies, police said.
Anyone who may have pertinent information about Bacom's criminal conduct is asked to contact Detective Leonard Orman at (925) 779-6918.