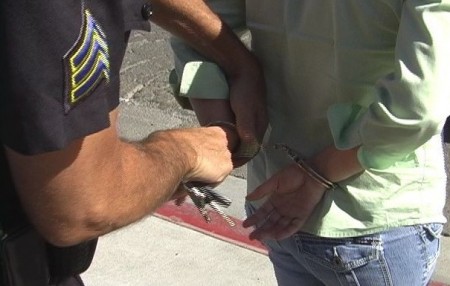 >
Contra Costa County's Probation Department will get a boost in its efforts to ensure that high-risk, felony and repeat DUI offenders are complying with court orders and keeping it safe on the roadways.
The County has been awarded a $373,541 grant to help the Probation Department target potential repeat offenders.  The grant comes from the state's Office of Traffic Safety (OTS.)
"We are grateful for the continued partnership with the Office of Traffic Safety, which now spans more than ten years," said Chief Probation Officer Todd Billeci.  "The oversight and assistance of OTS, coupled with strong working relationships with state and local law enforcement agencies, allows the Probation Department to closely monitor and rehabilitate offenders.  The goal is to protect the public and reduce the traumatic impact impaired driving causes across our community."
During 2014/2015, 21 people were killed and 449 injured in Contra Costa County alone because of collisions tied to alcohol and other drugs.  The grant puts a special focus on high-risk repeat offenders.  It will allow the Probation Department to intensely monitor drivers on probation for felony DUI or multiple misdemeanor DUI convictions.  Tactics will include unannounced home searches, random alcohol and drug testing, and special monitoring to ensure compliance with court-ordered DUI education and treatment programs.
"Probation orders help ensure that these offenders are not a risk to themselves or others," said OTS Director Rhonda Craft.  "By working on compliance, the Contra Costa County Probation Department, with the assistance from the Office of Traffic Safety, will be helping keep the streets across Contra Costa County safe for all."
While alcohol remains the biggest factor in DUI crashes, the Contra Costa County Probation Department supports the new effort from OTS that aims to boost awareness that "DUI Doesn't Just Mean Booze."  Prescription medications and marijuana can also be impairing on their own, as well as in combination with alcohol and other drugs, leading to a DUI arrest.
Funding for the California Office of Traffic Safety grant is through the National Highway Traffic Safety Administration.