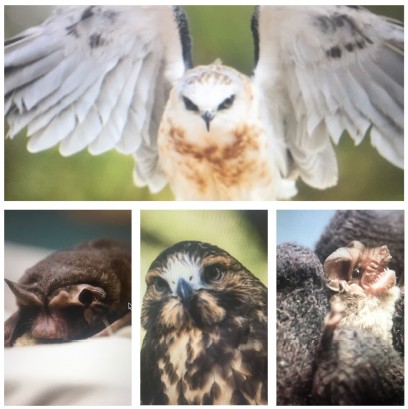 >
Lindsay Wildlife Experience is excited to announce that four animals, former patients in Lindsay's pioneering Wildlife Rehabilitation Hospital, are now ambassadors at Lindsay for the public to meet.
The new animals include a five-month-old white-tailed kite, a Swainson's Hawk and two Mexican free-tailed bats.
This is the first time, in more than 30-years, that a kite has been an ambassador at the wildlife center.
The kite came to Lindsay originally after it fell out of his nest in Walnut Creek. A few months later, he was released and shortly after, the same bird was found flying repeatedly into windows and was brought back to Lindsay. It was determined that the four month old bird was docile around humans and had head trauma. Because he is so young, he is still growing into his "kiteness," which means he will eventually be bright white with red eyes.
"The kite adds diversity to our collection and offers a new species for visitors to learn about that are common in our area," said Lindsay Director of Animal Encounters Dawn Manley. "Kites have a very unique look, and they are loud, so people often notice kites more than other raptors in their neighborhood."
The goal is to eventually train the kite to "kite," as it's known, where the bird will hover in mid-air on command, said Manley.