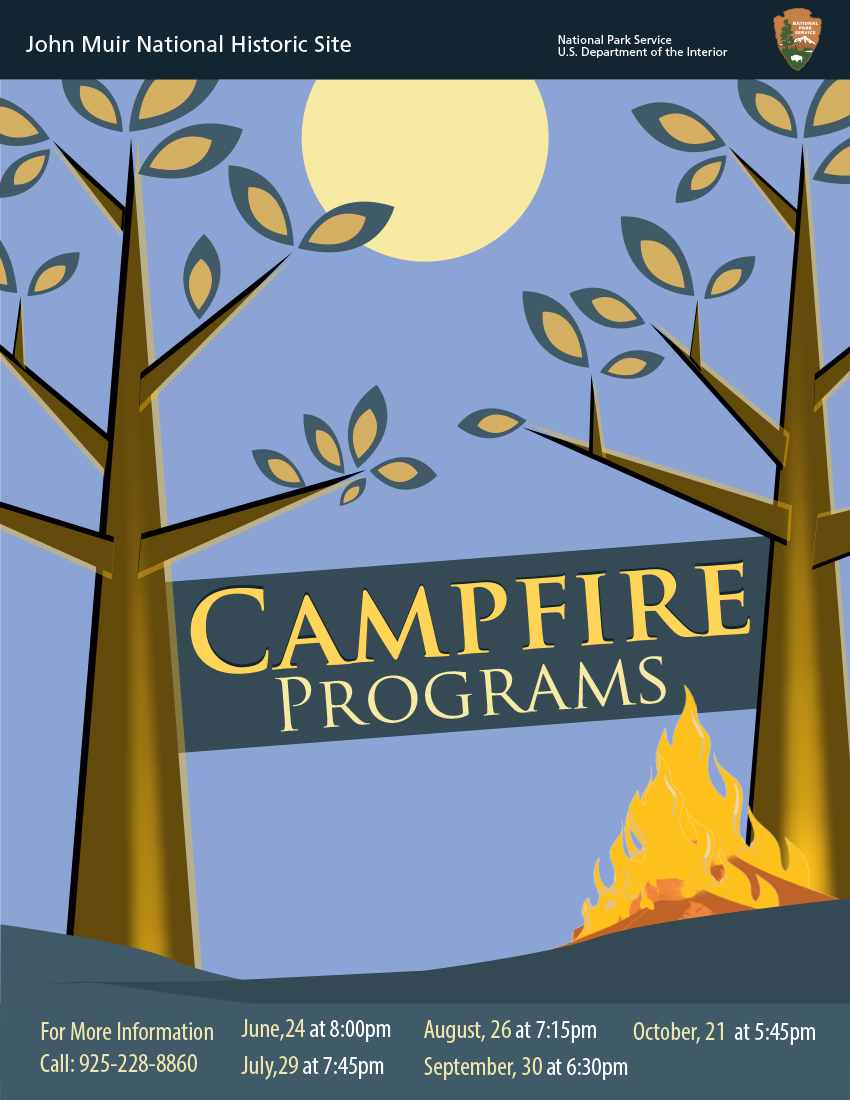 >
Join the National Park Service for a free campfire program on Saturday, Oct. 21 at John Muir National Historic Site (NHS) in Martinez.
The program begins at 5:45 p.m. and lasts roughly 1.5 hours.
Rangers will lead the group in songs, skits and stories to celebrate the legacy of John Muir, one of the greatest naturalists and conservationists the world has ever known.
No reservations are required.
Meet at the front gate of John Muir NHS, 4202 Alhambra Avenue, in Martinez (at the Alhambra Ave. exit off Highway 4).
Come with picnic blankets, lawn chairs, marshmallows and a desire to have a good time. Rangers will direct you from the gate to the fire ring.
If it rains heavily, or if it is a "Spare the Air Day" the program will be canceled.