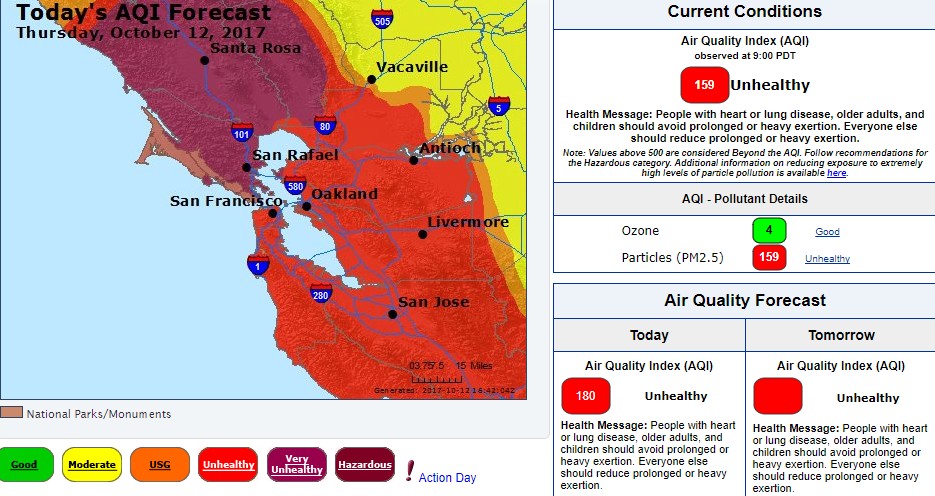 >
The air quality in east bay continues to stay at an 'unhealthy' level due to the wildfires burning in the North Bay.
According to information from airnow.gov, the air quality index for central Contra Costa County is 159, which means everyone may begin to experience health effects.
The air quality is expected to remain at an unhealthy level through the weekend.