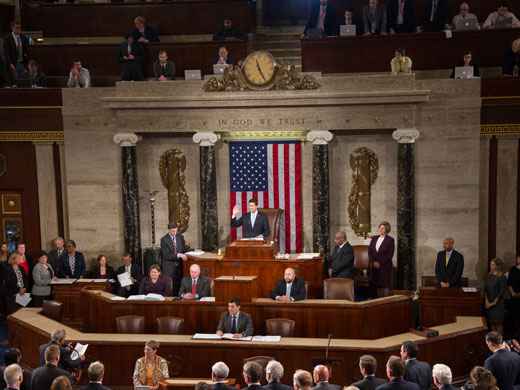 >
The house of representatives recently passed HR-36 (Pain-Capable Unborn Child Protection Act), which would amend the federal criminal code to make it a crime for any person to perform or attempt to perform an abortion if the probable post-fertilization age of the baby is 20 weeks or more.
Congressman Mark DeSaulnier says he strongly opposes the act, which he called an attack on women's health, and 'another effort to restrict women's rights.'
DeSaulnier added it has 'no meaningful exception to protect a woman's health,' and says 'the bill would deny care to women in the most desperate of circumstances, and is a blatant attempt to chip away at a woman's right to choose.'
The bill, according to Congress.gov provides exceptions for an abortion: (1) that is necessary to save the life of the pregnant woman, or (2) when the pregnancy is the result of rape or incest. A physician who performs or attempts to perform an abortion under an exception must comply with specified requirements.
A violator is subject to criminal penalties—a fine, up to five years in prison, or both.
A woman who undergoes a prohibited abortion may not be prosecuted for violating or conspiring to violate the provisions of this bill, according to the bill's text.