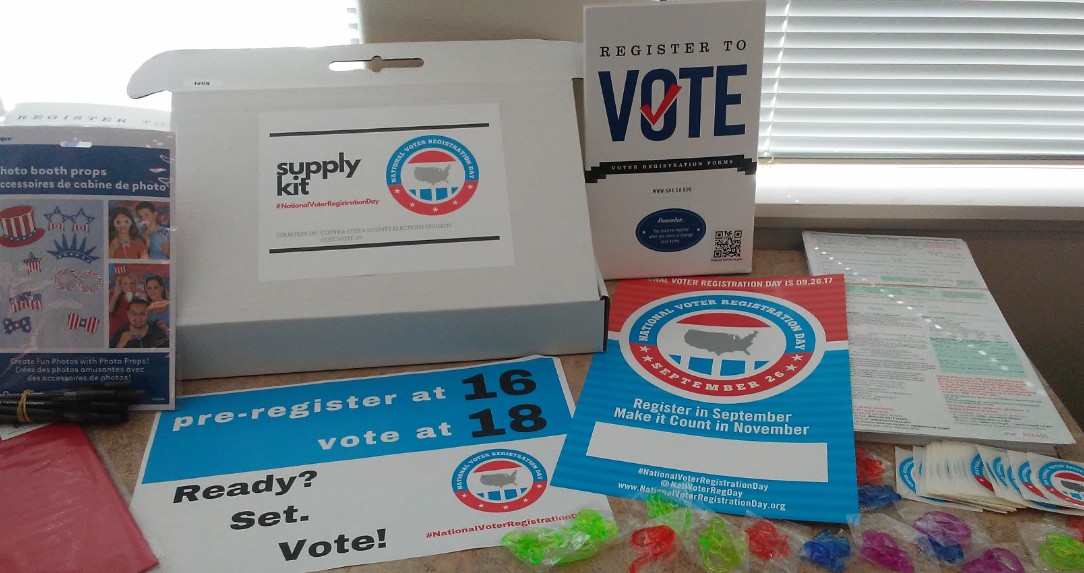 >
The Contra Costa County Elections Division is coordinating a large-scale registration campaign with 25 Contra Costa County high schools as part of National Voter Registration Day on Tuesday, Sept.26.
The Elections Division is providing ready-made registration kits to facilitate on-campus events, which contain everything needed to conduct a registration drive.
In addition to registering 18-year-old students, those who are 16 and 17 years old can also "pre-register" to vote.
"We're happy to partner with schools across Contra Costa County and help register eligible voters and pre-register soon-to-be-voters," said Joe Canciamilla, Contra Costa Clerk-Recorder and Registrar of Voters. "As someone who first ran for office at age 17, I can personally attest to the value of registering and becoming involved in the electoral process as soon as one becomes eligible."
National Voter Registration Day is an annual event to create awareness of voter registration opportunities and to reach those who may not otherwise register.
The Elections Division joins 2,500 organizations across the country in promoting voter registration and celebrating democracy on National Voter Registration Day.
This is the third year Contra Costa Elections has organized National Voter Registration Day efforts with county high schools, and over 1,000 students have registered or pre-registered to vote as a result.
Concord High School civics teacher Andrew Shetterly expressed his excitement, noting that very few of his students are currently registered to vote. "I think it will be powerful to have them all register together. The kits help turn the act of registering into a life event that students can share and it feels official," Shetterly said.