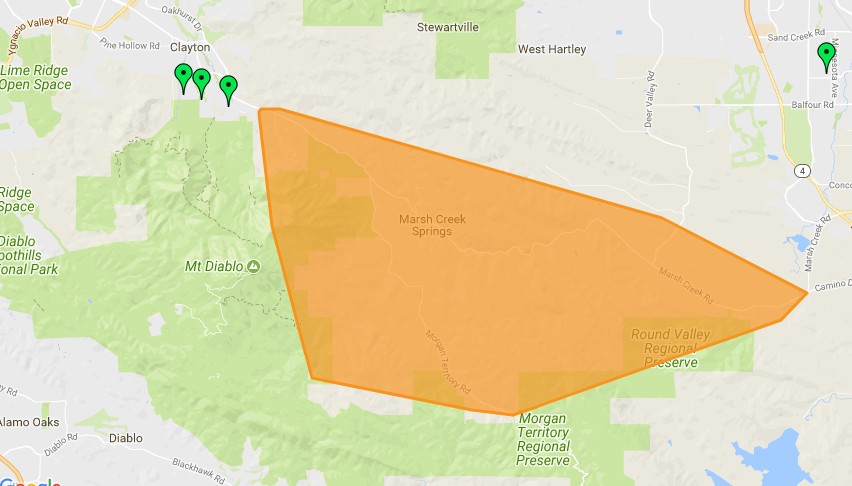 >
About 544 people are without power along Marsh Creek Rd., from just west of Morgan Territory to Camino Diablo.
The power should be back on by 11 a.m., according to PG&E.
PG&E is currently investigating the cause.
An earlier outage hit several neighborhoods in Clayton. The power has since been restored to all but three of those homes, PG&E said.