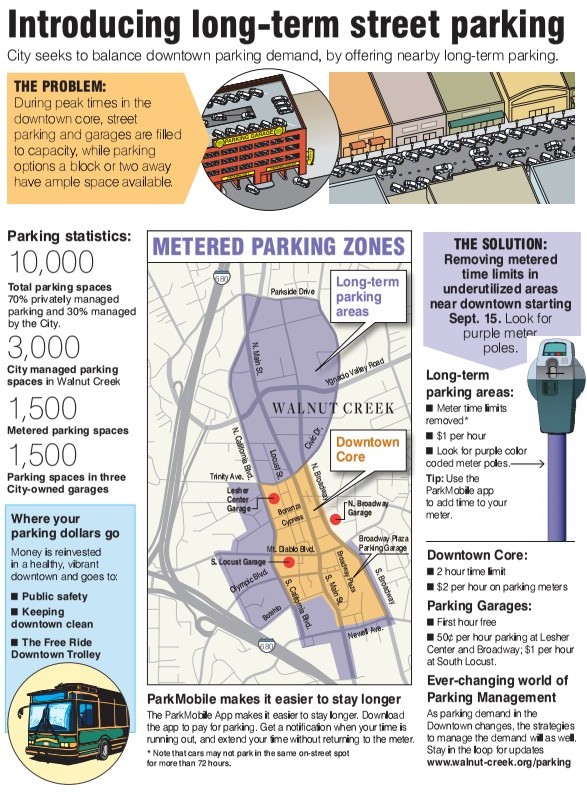 >
With plenty of parking available just a block or two from the core downtown Walnut Creek, the city is extending meter time limits to 10 hours on underutilized spaces.
Look for the purple meter poles to find out which ones are the 10 hour spaces.
Click on the image above to learn more.