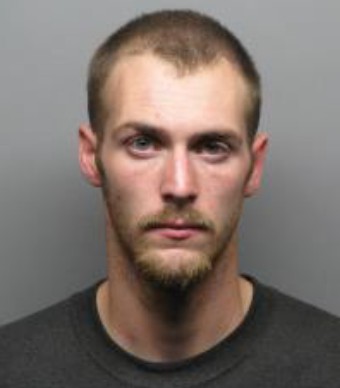 >
Pleasant Hill Police have issued an arrest warrant for a suspect following a kidnapping and carjacking that injured a child and mother Monday morning in Pleasant Hill, police said.
As we previously reported, at 7:19 a.m. Monday, Martinez police were pursuing a stolen vehicle that went into Pleasant Hill.
Police ended the pursuit because of safety concerns, but the driver, identified today by police as 23-year-old Vincent Wilson, continued to speed through the city.
The suspect's vehicle collided with another vehicle at the intersection of Viking Drive and Contra Costa Boulevard, police said.
Police said the collision injured a 2-year-old child and the child's mother, who were both taken to a hospital where they were treated and later released.
Following the collision, the suspect ran from the stolen vehicle and carjacked another vehicle that was stopped in traffic.
Police said the suspect took over the vehicle from its driver and drove the vehicle and the driver to a Martinez neighborhood where the suspect fled, leaving the kidnapping victim there.
The kidnapping victim was not harmed.
Wilson is wanted for kidnapping, carjacking, felony evading and fleeing the scene of a traffic collision, police said.
RELATED STORY w/PHOTO: UPDATE: Pleasant Hill Police Release Details on Monday Morning Kidnapping, Carjacking