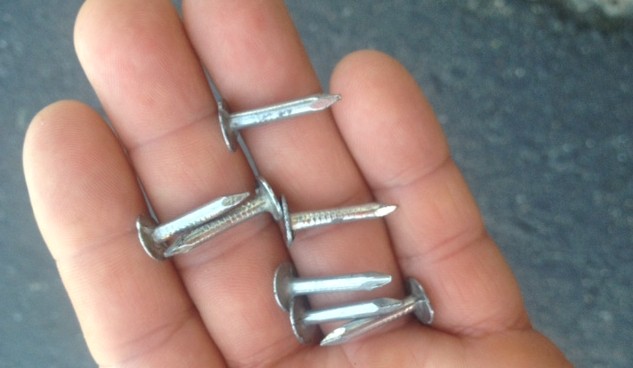 >
It's happening again.
A person is once again throwing nails on San Miguel Rd. in Concord.
Here's an email we received this morning from a concerned Claycordian:
On 3/26/15, your website published a story about roofing nails on San Miguel Rd. That has started to happen again. My wife and I have not only started to spot and pick up roofing nails in the street again, but nails in a local mobile home park, again also
The park manager has a water bottle full of nails found in the park.
There has been a 'person of interest' who was witnessed throwing nails on San Miguel Rd. Concord Police talked to him, but nothing happened.
Nothing has happened because the only evidence has been circumstantial.
Thank you for the email.
If you see anything suspicious, call the Concord Police Department. Also, use caution if you're driving on San Miguel Rd. or on the surrounding streets.