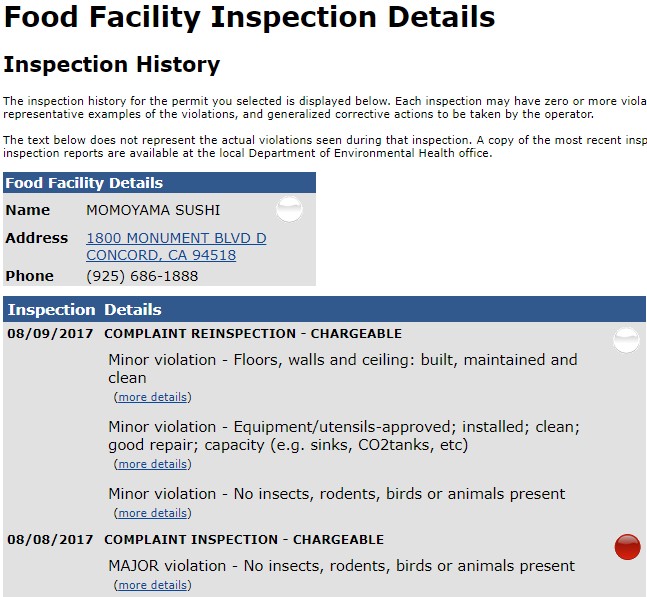 >
Momoyama Sushi, located at 1800 Monument Blvd. in Concord, is back open after the health department closed it this week due to a vermin infestation, according to the Contra Costa Health Department.
The restaurant has had many major violations throughout the past year, including:
MAJOR violation – No insects, rodents, birds or animals present
MAJOR violation – Food contact surfaces: clean and sanitized
MAJOR violation – Hands clean and properly washed; proper glove use
MAJOR violation – Time as a public health control; procedures & records
To view the report, please click HERE.