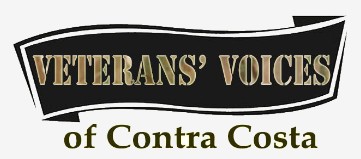 >
Join us this Monday night for the July edition of Veterans' Voices.
We'll be talking about caffeine.  For many people, a quick cup of coffee or tea is part of the morning routine.  Maybe you're a two-cup person.  Maybe one makes you so jittery that you avoid caffeine completely.  But for most people, it's not that significant of an issue.  For some people who have become dependent upon it, caffeine can be a powerful substance that isn't easy to give up.
Veterans often start their caffeine habit during service, when staying awake for long stretches isn't just desired, but is literally required.
What happens when they come home is another story; large doses of caffeine consumption can exacerbate symptoms of PTSD.  Getting treatment is already difficult, but when your high-caffeine drink makes the anxiety, restlessness and inability to sleep even worse, the roadblocks to getting healthy are just that much higher.
In Monday's episode of "Veterans' Voices," we'll have an honest discussion about the consequences, intended and unintended, of caffeine use, and the connection to military service.  And if you're thinking you can't do without it, join us for some thoughts about life after caffeine as well.
As always, we welcome you to be part of the show.  Your thoughts, stories, questions and comments are encouraged; you can call, email, live chat, text, or message us on social media.
Join us Monday, July 17th, at 7:00 p.m. for this month's edition of Veterans' Voices. We'll be broadcasting live online and airing on Contra Costa Television, CCTV.
Veterans' Voices is a joint production of the Contra Costa County Veterans Service Office and Contra Costa Television (CCTV.)  It is underwritten by a grant from the California Department of Veterans Affairs.  CCTV can be found on Comcast Channel 27, Astound Channel 32 and AT&T U-Verse Channel 99 throughout Contra Costa County.  Catch prior shows or watch the show live online by visiting: http://www.contracostatv.org/veteransvoices.