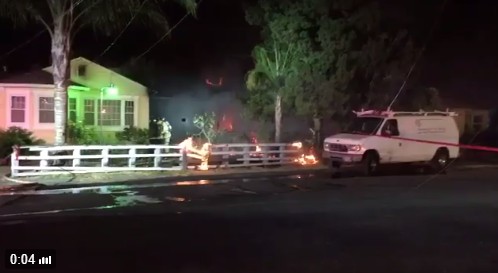 >
A three-alarm fire at neighboring homes on North St. in Bay Point has been extinguished, according to the Contra Costa Fire Protection District.
ConFire reported on Twitter just after 11 p.m. that two homes were on fire, and power lines were down in front of one house.
A few minutes later, they reported the fires had been knocked down.
photo credit: ConFire