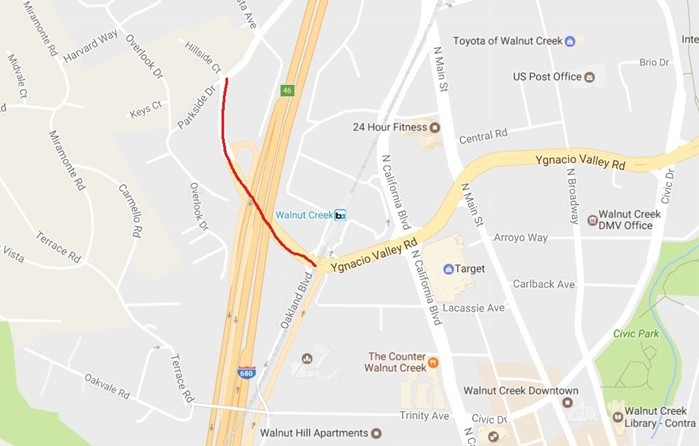 >
The City of Walnut Creek is starting work this week to install a new sidewalk and fill in sidewalk gaps on Hillside Ave. (the end of Ygnacio Valley Rd.) between Oakland Blvd. and Parkside Dr.
This work may impact traffic for drivers getting onto hwy.24 towards Oakland and I-680 south towards San Jose.
Work will start every weekday for the next two months at 9 a.m. and will finish by 3 p.m.
Drivers are encouraged to find alternate routes.