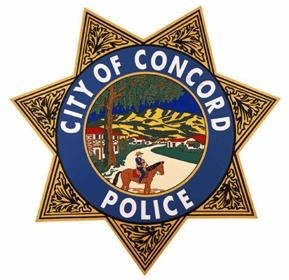 >
Two puppies are dead and eight other dogs, including the mother were rescued by Concord Police this week after a man left them in an unattended vehicle on Clayton Rd., according to police.
Police say just after 5 p.m. on Wednesday, a Concord Police Officer was flagged down by a citizen in the 4700 block of Clayton Rd. The citizen reported several dogs were left alone in a vehicle for at least an hour, according to police.
Officers located a female dog and nine puppies, who appeared to be less than a week old, inside the vehicle. The puppies appeared in distress, so an Officer took them to Sage Emergency Vet. Unfortunately, two of the puppies died and were turned over to Animal Services, along with the other puppies and the female dog, according to police.
Officers did not notice any accessible food or water for the dogs inside the vehicle.
Clifford Gough, a 55-year-old man from Concord, was identified as the caretaker of the dogs and arrested for Animal Cruelty and Animal Endangerment, police said. Gough is a transient, according to the Concord Police arrest report.
The case was submitted to the Contra Costa County District Attorney's Office for possible charges. The exact cause of death hasn't been released at this time.
UPDATE: A third dog died, according to Steve Burdo with Contra Costa County Animal Services (CCAS).
The mother and six remaining pups are recovering at CCAS. The veterinarians at CCAS will perform a necropsy to determine if the cause of death was heat exhaustion or something else.