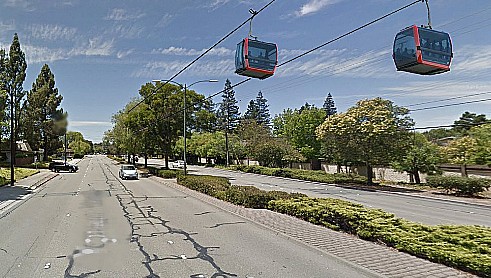 >
We're seeing more vehicles driving on the road every single day, and because of that, many are wondering what traffic will be like 20-30-years from now.
BART is packed every morning. In some cases, commuters say they can't even get a seat on the train in Concord because the train fills up with all the riders from East County.
The bus works well locally, but it takes a little longer, and doesn't often have stops near a person's intended destination.
When the Concord Naval Weapons station is developed, all this will only get worse.
QUESTION: Should Contra Costa County be focusing on alternative transportation that will help ease the commute 20-30-years from now? And what are some ideas you have for alternative transportation that could work now and/or in the future?
image: aerial gondola shuttling commuters along Ygnacio Valley Rd. in Walnut Creek