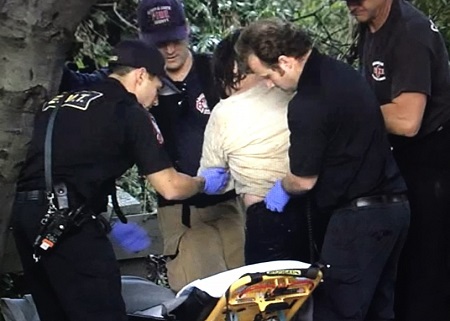 >
A woman was rescued from a creek near Lafayette BART on Wednesday evening.
It's unclear how the woman ended up in the creek, which is about 15′-20′ off a trail which leads from Lafayette BART to downtown.
Police and fire pulled the woman from the water, and used a rope to get her up the steep cliff.
The extend of the woman's injuries is not known at this time.
photo credit: Craig Cannon – for use only on Claycord.com