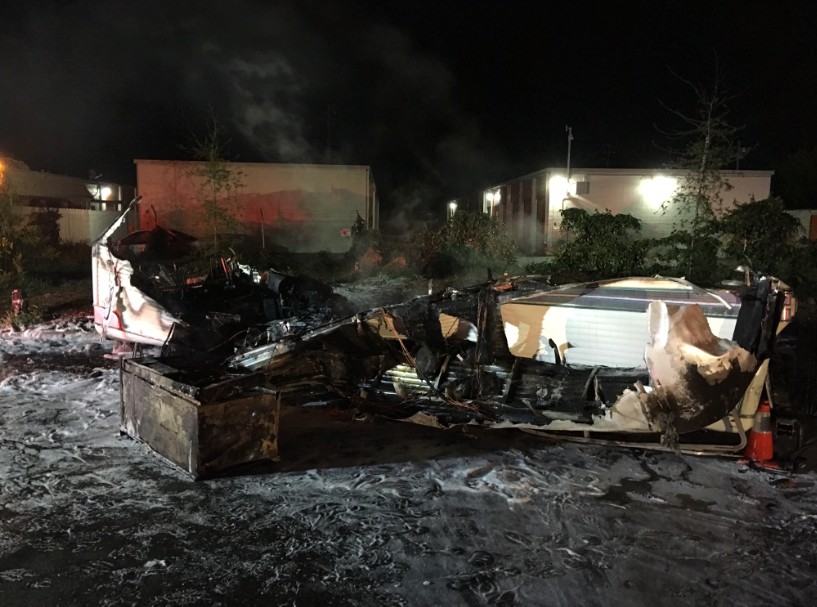 >
At least one person was burned during a fire at the Public Storage facility on S. Buchanan Circle in Pacheco on Sunday night.
The blaze started inside an RV at about 10:40 p.m.
A medical helicopter is on its way to the scene to transport the burn victim.
UPDATE, 11:12 p.m.: The RV fire has been extinguished. The victim is being transported to Buchanan Field by ambulance, then will be transported by helicopter to a nearby burn center.
photo: Craig Cannon – for use only on Claycord.com